APPLICATION SECTOR
Beverage
In more than forty years of experience, TMG has confronted many challenges posed by many sectors, each extremely different to the other. An endless number of containers have been handled, carton packed and transported using our solutions, satisfying the needs of countless clients. Glass bottles, PET containers, bags, flow packs, cans, bundles, bag-in-box, boxes, jerrycans, triggers, tetra-packs. Continuous research and professional experience have allowed us to acquire qualified, technological expertise, which we apply in our end-of-line packaging systems all around the world. Direct contact with the client ensures the constant innovation of our range of packaging machinery, which is progressively adapted to suit different needs and applications. The range of products include depalletizers, robots, carton formers, case packers, carton closers and palletizers. Automated turnkey solutions for complete end-of-line systems.
In oltre quarant'anni di esperienza TMG ha affrontato diverse sfide, provenienti da molti settori estremamente diversi gli uni dagli altri.
Una molteplicità di contenitori sono stati manipolati, incartonati e trasportati dalle nostre soluzioni, venendo incontro alle esigenze di moltissimi clienti.
Bottiglie in vetro, contenitori in PET, sacchi, flow pack, lattine, fardelli, bag-in-box, cassette, taniche, trigger, tetra pack.
La continua ricerca e ad un'esperienza professionale ha permesso di acquisire un know-how tecnologico qualificato, da applicare nei sistemi di fine linea in tutto il mondo.
Il contatto diretto con il cliente è una possibilità di innovazione costante della nostra gamma di macchinari per l'imballaggio, risultando progressivamente adatto a qualsiasi esigenza e applicazione.
La gamma di prodotti comprende depalettizzatori, robot, formatori di cartone, incartonatrici, chiudi cartone e palettizzatori. Soluzioni automatizzate chiavi in mano di impianti complete per il fine linea.
PALLETIZATIONB
INTEGRATED LINE HIGH PRODUCTION
Palletizer for water packs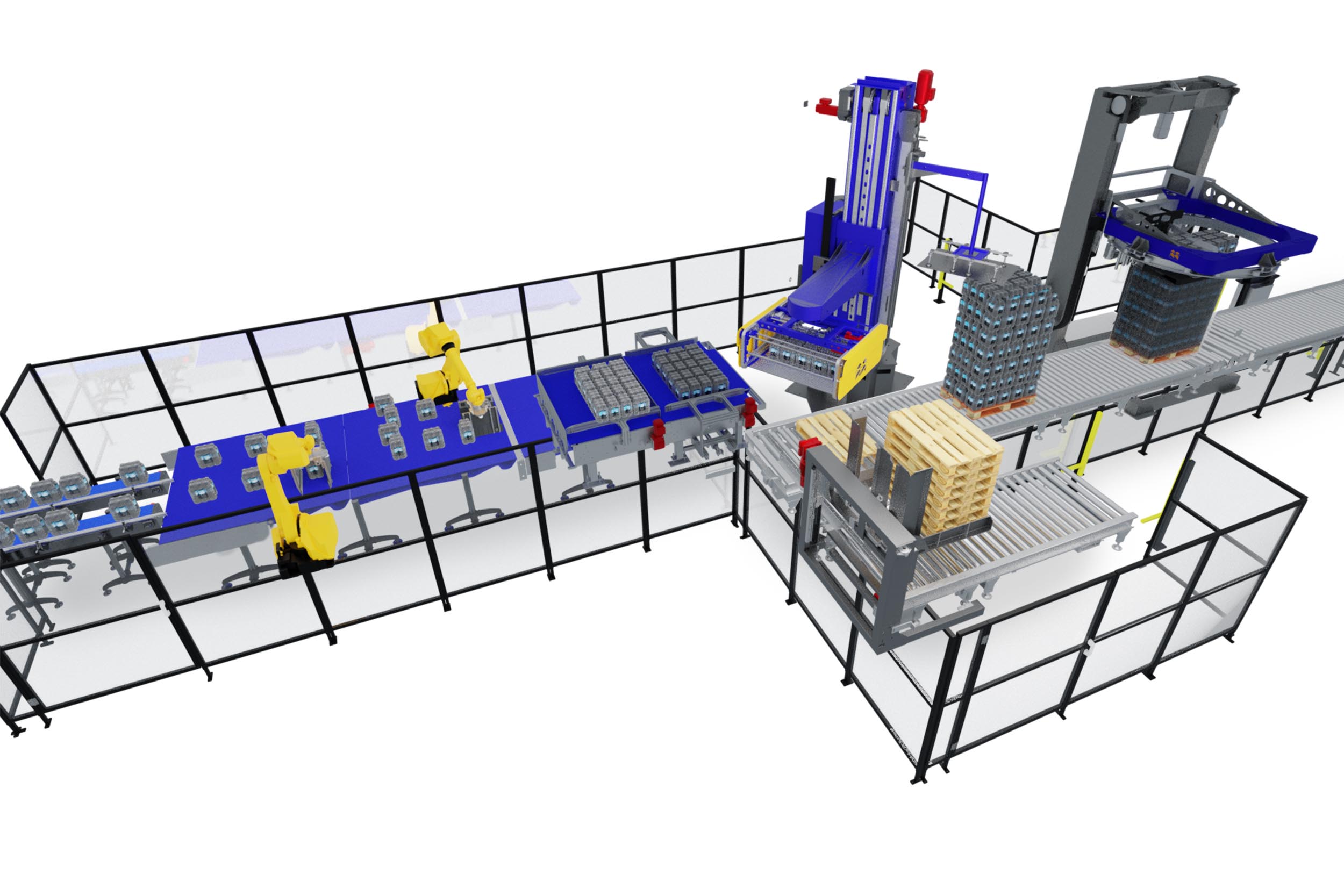 SOLUTION FOR EVERY NEEDS
TYPICAL LINE MEDIUM RANGE
Standard palletizer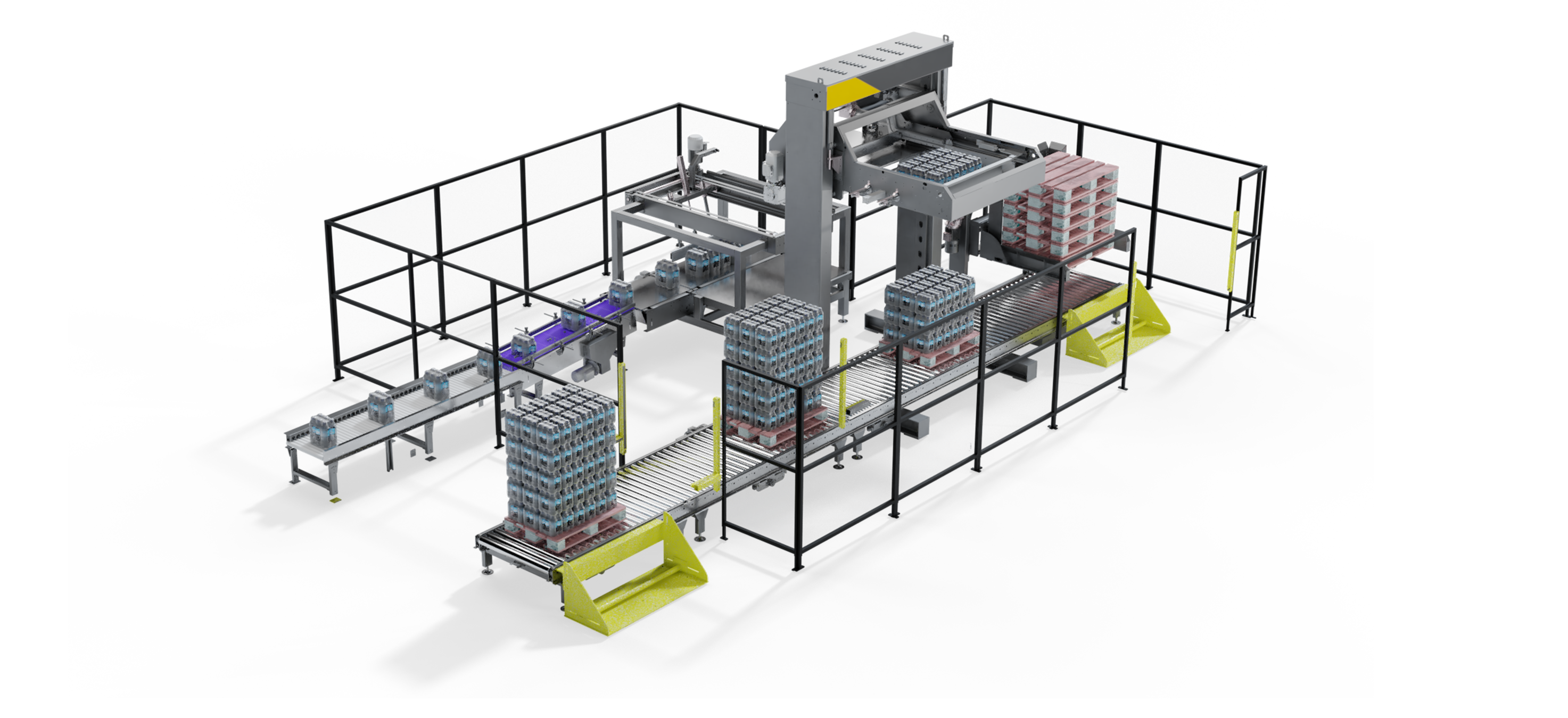 DEPALLETIZER
HIGH PERFORMANCE CANS FOR BEVERAGE
Depoalletizer for unstable cans
SOME CONTAINERS PROCESSED
Informazioni
Tecnico
Commerciale